KXP-2D2 computer control INTERFACE Digital Compass Inclinometer compass inclinometer digital compass inclinometer
Product Description
Digital Compass Inclinometer
KXP-2D2 PC INTERFACE Digital Compass Inclinometer compass inclinometer digital compass inclinometer
KXP-2D2
1. Description
1. The biggest characteristic of the instrument is to provide independent research and development of supporting software,, and computer communication can be realized after displaying three-dimensional projection and spatial trajectories and printing, Convenient user read figure ,sentenced map, or for further analysis and research.
2. Using high-precision 24-bit A / D, gravity accelerometer and three-dimensional magneto-resistive sensors, measurement data reliability and high accuracy.
3. Application of digital timing and digital storage technology, a maximum of 100 points can be measured at a time, and can save 1000 measurement data.
4. The use of seismic design, seismic capability of the instrument, the overall performance of the index much higher than conventional mechanical compass inclinometer instruments.
High accuracy, no cable, the latest technology research crystallization of the oblique technology.
2. Main specifications
Inclinometer depth

≤1500 m

Measuring range and error

                  Angle measuring range

0 ~ 50 °, measurement error: ± 0.2 °

                 Azimuth measuring range

0 ~ 360 °

                 When the angle 1 ~ 3 °, the measurement error: ± 5.0 °

                 When the apex angle of 3 ~ 50 °, the measurement error: ± 3.0 °

Measurement

measuring point

The delay time measuring

(1 to 180) minutes adjustable

The measured time interval

(1 to 60) and minutes adjustable

Measurement points

(1 - 100)

 Data sets can be saved

100 groups (measuring point total storage number 1000

Power supply

Built-in lithium battery, a charge can work for 32 hours (new battery)

Inclinometer probe Overall

Φ40mm × 1320mm

Environmental temperature

0 ℃ ~ 55 ℃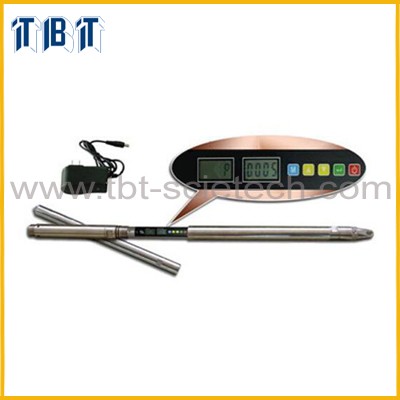 ---Carton box, wooden case or specified package
1) Inner package: dust-proof plastic bag
2) Outer package: standard export wooden case with pallet
3) Suitable for international transport through shipping by sea, by air or any other delivery method.
(Note: we can provide special packages according to buyer's requirements.)
Our Advantages:
You can always get our in-time reply via email or telephone or instant messenger;
You can always get best product with excellent quality and competitive price;
You can always get goods news for on-time or advanced shipment at your desire;
You can always enjoy our considerable & full-side after-sales service;
You can always feel very convenient since we can help you sourcing and ship products from different factories via one shipment, which to a large extent save your time and cost;
You can always easily make the payment via West Union, Paypal, T/T for small value order;
Our Target
To be the largest and most professional supplier for products in our business scope through our efforts!
To be the best friend and solid cooperator of our customers!
To be the first supplier at customer's first thought when they need to order!
We warmly welcome your visit, E-Mail and call!
Tel: 86-25-84721577
Shipping method
---Express: UPS, FEDEX, DHL, TNT, EMS, etc
---Air shipping:  Please choose your convenient shipping method according your detail requirement.
---Sea shipping: large quantity order
---Normally, it will take around 3--5days from China to destination country via air.
Payment
---T/T, Western Union, Paypal, or negotiable, ect.
We are waiting for your enquiry, please "Click Here" and send enquiry to us, thank you! It is first step towards successful working partnership with you!
Zara Zheng
Nanjing T-Bota Scietech Instruments and Equipment Co., Ltd.
SKYPE: kallyem
Whatsapp: 0086 18951741065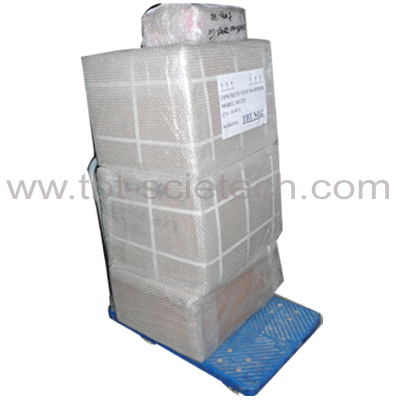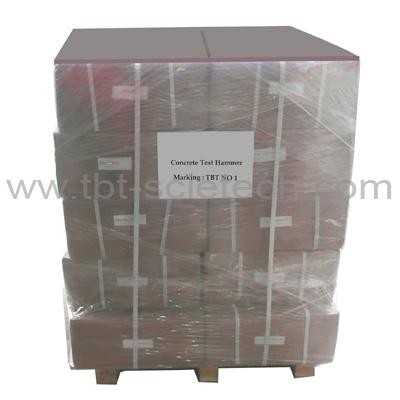 Warranty: 1 year
Perfect After Sales Service
Effective and strong support all the customers;
Before shipment, we will do final inspection, ensure everything going smoothly;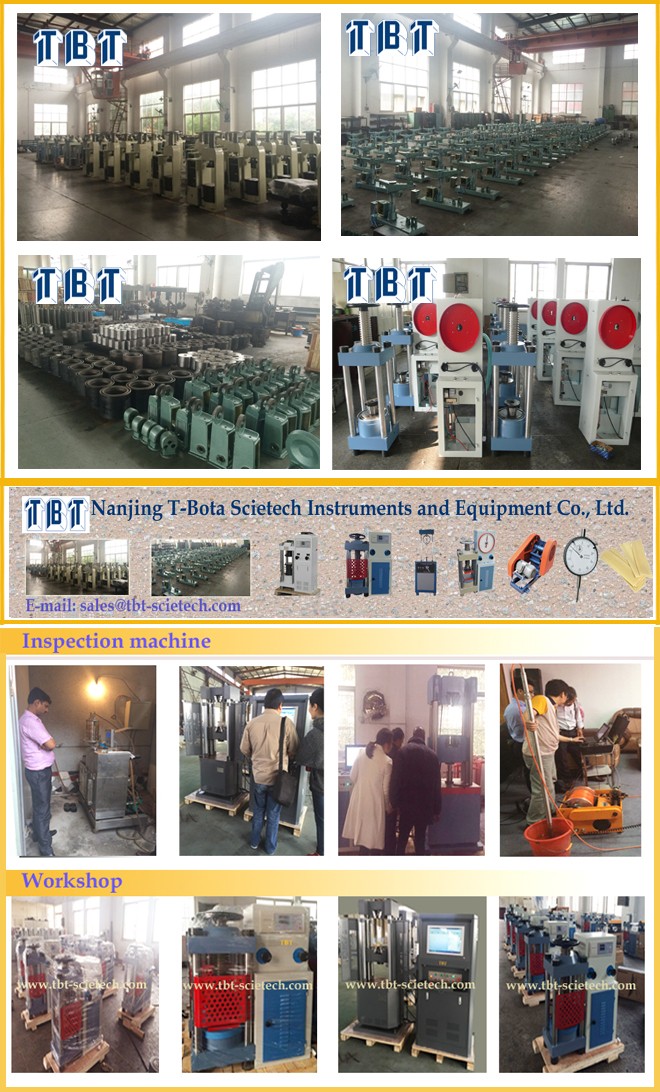 Product Categories : Geological Testing Machine