LAB HJ-6B Six in one Lab Magnetic Heating Stirrer
Product Description
HJ-6B Isothermal Magnetic Stirrer/ LAB HJ-6B Six in one Lab Magnetic Heating Stirrer
I,.Introduction
  HJ-6B isothermal magnetic stirrer is one of six-bar magnetic stirrers. It is an ideal analytical detector for liquid heating and stirring,special in thermostatic automatically regulating. With DC brushless motor, it possesses many advantages, such as lower noise, less mechanical breakdown and stable timing. The stirrer bar is made of telflon and high-quality alnico, so it is heat-resistant, abrasive resistant, anti-corrosive with high speed stirring. It is also efficient to mix and stir the liquid in the airtight vessel.
II.Technical index
  1. Power adapter:220v±10% 50HZ-60HZ
  2. Max vessel capacity:(20~200 ml)×6
  3. Power of motor:25W×6
  4. Heating power:150W×6
  5. Speed range:0-2400rpm(adjustable continuously)
  6. Temperature control:RT-100℃(accurate less or equal to±1℃)
  7. Timing range:0~120min
III.Methods of Usage
  1. Turn on the switch of the power, the pilot lamp is light. Rotate the potential governor clockwise to make the rotation speed of stirring from slow to fast. Stop rotating if the speed is enough as required.
  2. If need heating to control the temperature, turn on the switch of heating. Clockwise turn is to rise the temperature,and anti-clockwise turn is to cool. Adjust it to the required value. If the pilot lamp for heating and thermostat is light, which means it is working.
  3. If the stirrer bar jumping in the operation, switch off the power and then switch on again. Adjust the speed from slow to fast, then it will be in gear.
  4. If need timing, just adjust to the needed time. If not, please turn the knob to "ON". Timer is used to control the motor speed, not the power.
 Cautions
  1. To assure your safety, please use three phase electrical outlet and make it grounded in use.
  2. If the stirring liquid splashed on the disk, please switch off the power immediately. Otherwise the motor and elements will be damaged.
  3. Keep the instrument neat after use. Switch off the power if not using for long time and turn off the switch to avoid accident.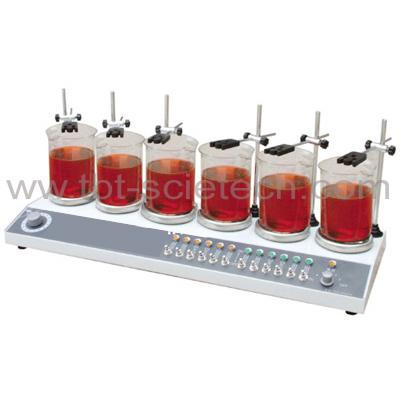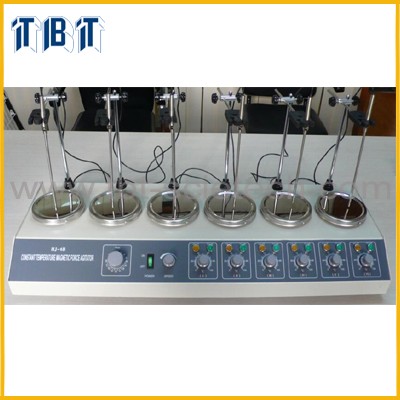 ---Carton box, wooden case or specified package
1) Inner package: dust-proof plastic bag
2) Outer package: standard export wooden case with pallet
3) Suitable for international transport through shipping by sea, by air or any other delivery method.
(Note: we can provide special packages according to buyer's requirements.)
Our Advantages:
You can always get our in-time reply via email or telephone or instant messenger;
You can always get best product with excellent quality and competitive price;
You can always get goods news for on-time or advanced shipment at your desire;
You can always enjoy our considerable & full-side after-sales service;
You can always feel very convenient since we can help you sourcing and ship products from different factories via one shipment, which to a large extent save your time and cost;
You can always easily make the payment via West Union, Paypal, T/T for small value order;
Our Target
To be the largest and most professional supplier for products in our business scope through our efforts!
To be the best friend and solid cooperator of our customers!
To be the first supplier at customer's first thought when they need to order!
We warmly welcome your visit, E-Mail and call!
Tel: 86-25-84721577
Shipping method
---Express: UPS, FEDEX, DHL, TNT, EMS, etc
---Air shipping:  Please choose your convenient shipping method according your detail requirement.
---Sea shipping: large quantity order
---Normally, it will take around 3--5days from China to destination country via air.
Payment
---T/T, Western Union, Paypal, or negotiable, ect.
We are waiting for your enquiry, please "Click Here" and send enquiry to us, thank you! It is first step towards successful working partnership with you!
Zara Zheng
Nanjing T-Bota Scietech Instruments and Equipment Co., Ltd.
SKYPE: kallyem
Whatsapp: 0086 18951741065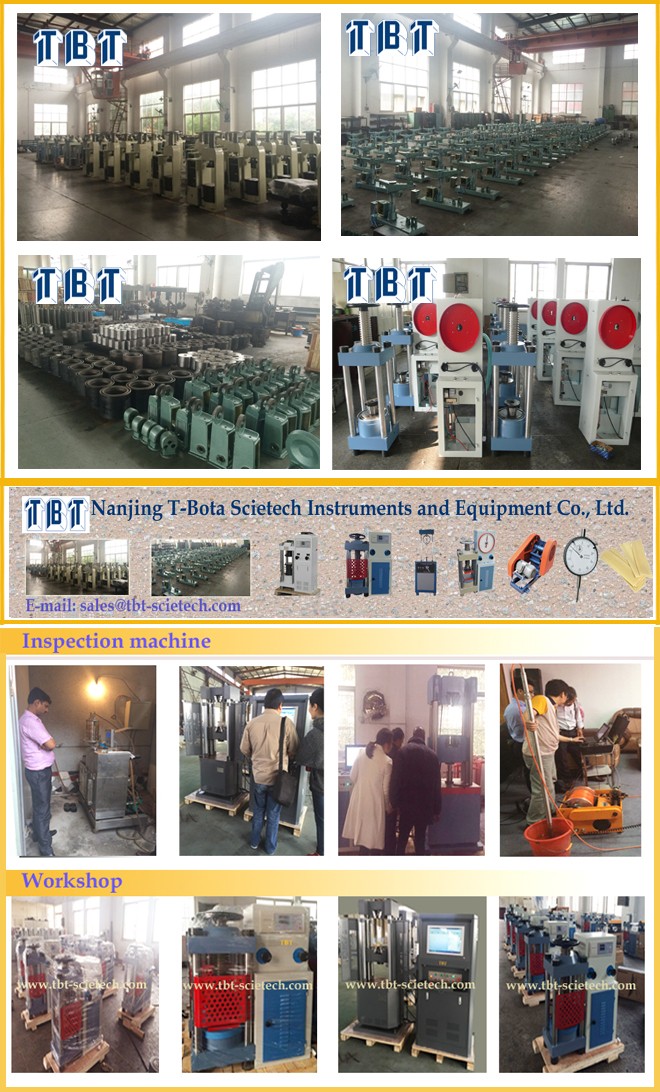 Warranty: 1 year
Perfect After Sales Service
Effective and strong support all the customers;
Before shipment, we will do final inspection, ensure everything going smoothly;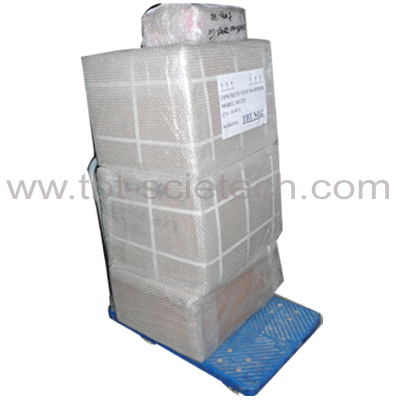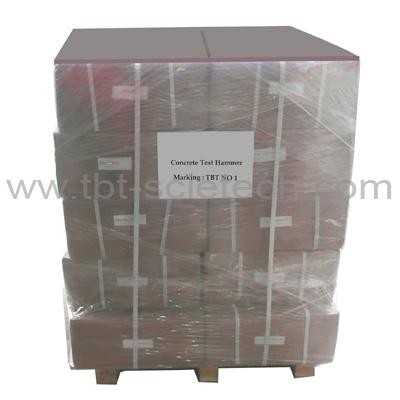 Product Categories : Laboratory Testing Equipment