Product Description
Rotation Taber Wear and Abrasion Tester
This machine is suitable for cloth, paper, paint, plywood, leather, floor tiles, glass, natural plastics, etc. The test method is to put a pair of grinding wheels against the rotating sample and apply the specified load. When the sample rotates, the grinding wheel is driven to wear out the sample. Abrasion loss weight is the weight difference of the sample before and after the test.
According to the standards: DIN-53754, 53799, 53109, 52347, TAPPI-T476, ASTM-D1044, D3884, ISO-5470
1. Test piece: outside diameter 108mm; inside diameter 8mm,( 54616237,D) 3mm
2. Wheel center spacing: 63.5mm
3. Center distance between grinding wheel and test plate: 37~38mm
4. Grinding wheel: ψ2'' (max:45mm). 1/2''(W)
5. Slewing speed: 60/72 rpm
6. Load: 250, 500, 750g
7. Counter: LCD, 0~999,900
8. Distance between test piece and suction port: 3mm
9. Volume (W*D*H): 53×32×31cm+vacuum cleaner
10. Weight: 28 kg
11. Power Supply: 1phase, AC220V, 10A
Accessories:
1 wheel, 50 stickers, 10 sandpaper
---Carton box, wooden case or specified package
1) Inner package: dust-proof plastic bag
2) Outer package: standard export wooden case with pallet
3) Suitable for international transport through shipping by sea, by air or any other delivery method.
(Note: we can provide special packages according to buyer's requirements.)
Our Advantages:
You can always get our in-time reply via email or telephone or instant messenger;
You can always get best product with excellent quality and competitive price;
You can always get goods news for on-time or advanced shipment at your desire;
You can always enjoy our considerable & full-side after-sales service;
You can always feel very convenient since we can help you sourcing and ship products from different factories via one shipment, which to a large extent save your time and cost;
You can always easily make the payment via West Union, Paypal, T/T for small value order;
Our Target
To be the largest and most professional supplier for products in our business scope through our efforts!
To be the best friend and solid cooperator of our customers!
To be the first supplier at customer's first thought when they need to order!
We warmly welcome your visit, E-Mail and call!
Tel: 86-25-84721577
Shipping method
---Express: UPS, FEDEX, DHL, TNT, EMS, etc
---Air shipping:  Please choose your convenient shipping method according your detail requirement.
---Sea shipping: large quantity order
---Normally, it will take around 3--5days from China to destination country via air.
Payment
---T/T, Western Union, Paypal, or negotiable, ect.
We are waiting for your enquiry, please "Click Here" and send enquiry to us, thank you! It is first step towards successful working partnership with you!
Zara Zheng
Nanjing T-Bota Scietech Instruments and Equipment Co., Ltd.
SKYPE: kallyem
Whatsapp: 0086 18951741065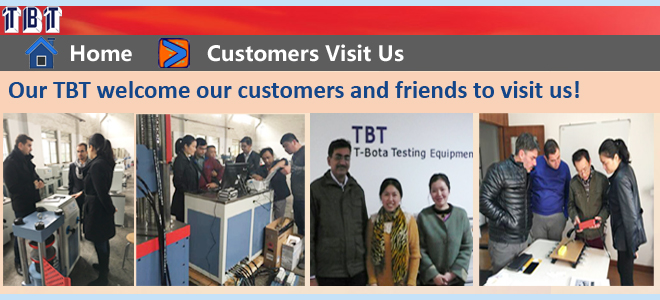 Warranty: 1 year
Perfect After Sales Service
Effective and strong support all the customers;
Before shipment, we will do final inspection, ensure everything going smoothly;
Alibaba.com Trade Assurance Supplier:
What is Trade Assurance?
Trade Assurance is a free payment protection service for buyers.
The service is offered by participating suppliers, and is designed to protect your payment if your order is not shipped on time, or if the pre-shipment product quality (optional) does not match the terms agreed on your contract.
Your payment is protected up to 100% of an amount - agreed between you and the supplier - called the Trade Assurance Order Amount.
We supports Trade Assurance. 
Follow the Trade Assurance process and get:
On-time shipment and pre-shipment product quality safeguards
Payment refund up to 100% of the Trade Assurance Order Amount
Product Categories : Laboratory Testing Equipment